About Gift Ticket
We're bringing the fun scratch-offs to gift-giving!
Imagine the flood of anticipation when they receive a physical scratch-off card. But unlike lottery scratch-off tickets, this one is rigged to win. The person gifting has fun toying with emotions while being on the receiving-end of enhanced gratitude. It's like a cash gift card without the risk of losing or wasting money!
The Story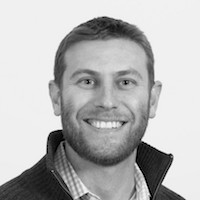 Hi! I'm Michael Lake and I'm the worst gift-giver ever. I once gave my girlfriend an electric toothbrush for Christmas. I've always felt like shopping for myself was hard enough, let alone trying to shop for other people!
Even if we knew what to get, the array of options is dizzying. We genuinely want to give good gifts, but the barrage of holidays, weddings, graduations and birthdays makes it nearly impossible to stay on-target.
Also...I confess that I use that electric toothbrush about as much as she does!
In spring of 2015, I was happy be at my nephew's high school graduation. I wasn't just excited for him, I was also glad that my gifting obligation would be simple: throw some bucks in a greeting card and BOOM, the perfect "uncle's gift." No stress about color, size, or whether he already has this or that. Just stop by the bank and get a crisp hundred-dollar bill.
Not that he was ungrateful, but it did lack emotion. My generation LOVED getting cash...today's generation views cash as a gross, archaic old means to transmit germs!
So, when another nephew of mine was having his 12th birthday, I asked myself what kind of gift he might want. After drawing a blank, I called up my sister to ask. What was her reply? "Money."
I recalled a failed gift idea for a co-worker. We went out for drinks and I picked up a lottery ticket from a nearby shop. It was a $1 investment and we could have fun with it. With a flair for theatrics, I drew out the anticipation for how that one lottery ticket might change his life. "What will you do with the money?? Pay off your debt? Buy a yacht? Strip naked and roll around in a big pile of twenties?" Coin-in-hand, the suspense was high as our co-workers watched and he scratched.
None of those fanciful things happened. It was a dud.
Then it struck me: "Why not create a lottery ticket that's rigged?" A rigged ticket would give the giftee the suspense and anticipation, but also the thrill of winning. To receive something from dumb luck feels GREAT!
So I set about making a fake lottery ticket to give to my nephew. My girlfriend created a convincing lotto ticket design while I figured out how to make DIY-scratch-off material using dish soap and watercolor paint. We wanted it to look convincing, so we perforated the edges and even screen-printed dollar signs over our brushed-on scratch area.
We printed a greeting card that said "Sorry we couldn't afford a real gift" and presented it to him at his party. We hypothesized it might draw a crowd and it certainly did! A dozen kids stopped eating their cake to watch him play. He was super excited that he actually won! I gave him cash on the spot and he was giggled that I'd tricked him.
And now we're scaling up production of the Gift Ticket for retail distribution!